Hands-on Learning.
Life-long impact.
Valorous College internship pathways are designed with a holistic development model in mind. Our interns are empowered not only for ministry purposes but for their own personal and spiritual growth.
Valorous Interns are equipped through empowerment-driven access inside of ministry, courses through Valorous College's degree program, discipleship, and development of leadership skills.
Our leaders aspire for interns to discover a desire for success and longevity in ministry. Interns have the opportunity to serve in a variety of ministry settings through Valorous Church. The experience you will receive as a Valorous Intern is an opportunity for exponential growth in your life.
Administration
Communication (Marketing, Design, or Photography/ Video)
Next Steps & Connections
Family Ministry (Kids, Students, or Academy)
Prayer and Care
Production (Technology, Sound, or Worship)
The Journey of a Lifetime
At Valorous Church, we want our interns to grow wholly in their heart, soul, mind, and strength. As an intern, this program is designed to help you begin the journey of identifying and discovering your calling, purpose, spiritual gifts, and identity. After graduating, whether you decide to go into full-time ministry or not, the ministry skills, discipleship, mentoring, Biblical knowledge, and degrees acquired through the Valorous Internship will be beneficial to help you live a life on purpose for God.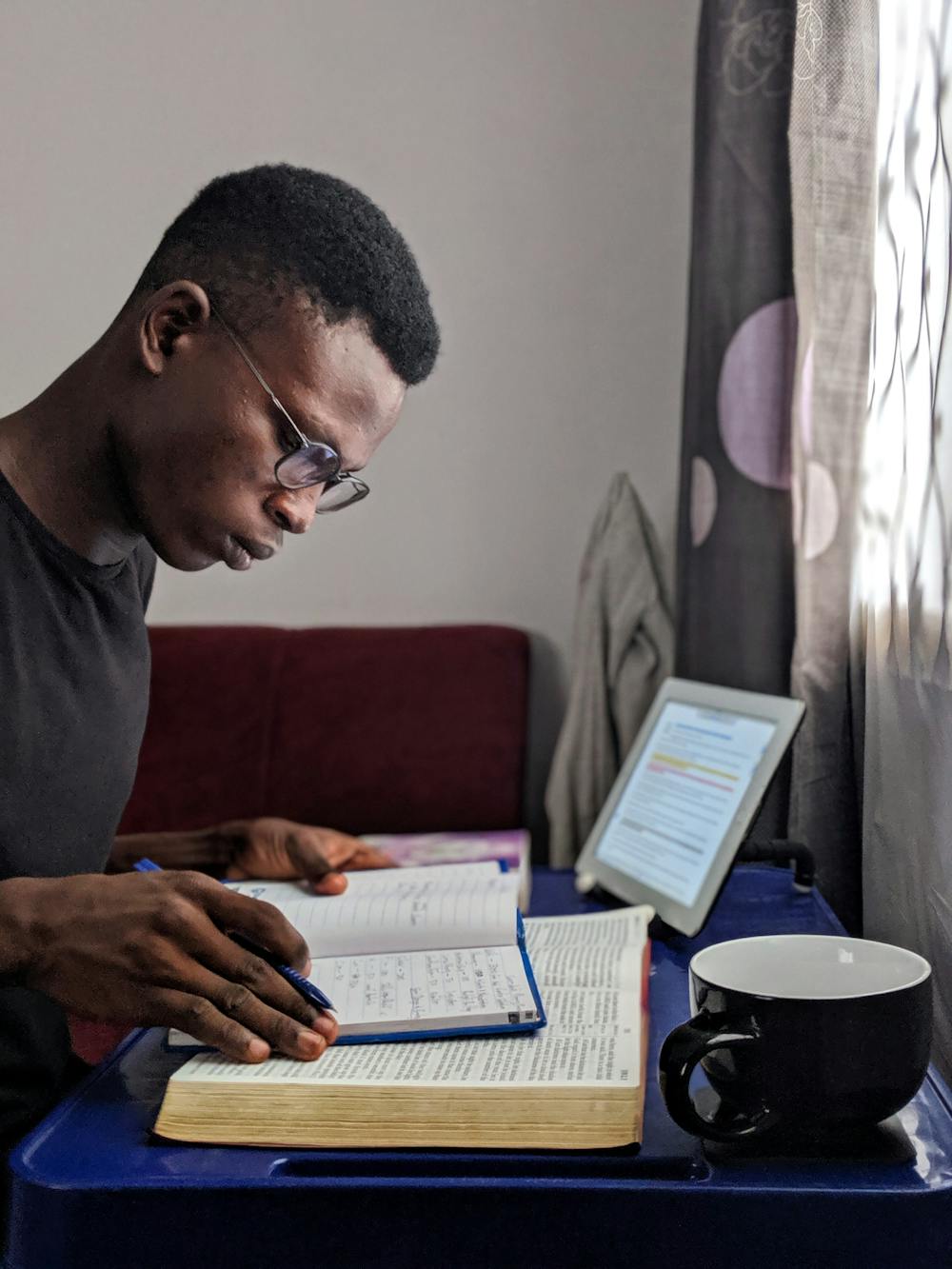 Greater Biblical Understanding
Our goal is to produce a well-rounded Biblical base that an intern will be able to utilize no matter the setting. Interns will take the Associate level courses. Classes are instructed by various men and women from all walks of life. You will receive a biblical perspective investment from the decades of combined experience our Instructors will provide.
Obtaining a solid Biblical understanding is a key to success in ministry. This is attained through the School of Ministry courses in apologetics, Bible, theology, leadership, history, research, and much more.  
Interns' gifts and skills will be uncovered as they serve at Valorous Church weekend experiences, outreaches, and in other various ministry settings. Interns will learn ministry through hands-on experience as they serve throughout the church under experienced and committed staff and volunteer ministry leaders.
Interns will be assigned to serve on a ministry team at one of our campuses based on their passions, skills, gifts, experiences, location, and needs of the church.
Some ministry teams include: Administration, Communications, Next Steps & Connections, Family Ministry, Prayer and Care, Production
More than just a program; it's an experience. Internships offer opportunities to receive discipleship, hands-on ministry training experience, leadership development, and the chance to earn an associate degree in the first year.
While the internship program is exciting and fun, it is challenging and requires a high commitment level and a sacrifice of time. The requirements of interns are designed to build up fully devoted followers of Christ and leaders that have a passion for God and to live a life of integrity.
Interns are held to a high level of integrity and accountability due to their influence as a leader in the church and community.
See our Code of Conduct for these standards.
Valorous offers a 10-month unpaid internship from August to May as well as an 8 week unpaid Summer Internship from June to August. There are options, upon recommendation, for up to three years of training through the Valorous Internship Program.
Valorous Internships are designed for individuals desiring to pursue full-time vocational ministry. Interns fully experience the realities of working at a church, and get to be a part of staff meetings, team-building activities, as well as have access to staff for specialized training and mentoring. Interns will have off one day off a week, but are on-call 24/7. Hours and report times may vary depending on the ministry team you will intern under.
You're just a few steps away from applying to become a Valorous Intern. We look forward to hearing from you!
1st – 3rd Year Intern Descriptions
To catapult interns into the destiny God has for their lives and to equip them to be world changers, we offer up to three years of training.

The goal of these three years is to train up potential administrators, event planners, graphic designers, kid and student pastors, lead pastors, missionaries, production and worship leaders, along with other various church staff positions, with the necessary gift sets to be sent out to serve.
Interns thrive when they become a part of planning and running weekend and mid-week services, planning events, attending staff meetings, connecting visitors to the church, gaining computer and videography skills, creating promotional pieces, counseling, preaching, teaching, marketing strategies, receiving discipleship, learning pastoral responsibilities, developing  in leadership, evangelism, building teams and understanding team dynamics, learning ministry etiquette and ethics, along with implementing Biblical principles into the ministry team and more.
Interns will learn hands-on ministry by serving in an area that exposes them to a variety of aspects of ministry. Valorous College courses are offered to our interns at no cost.
Full-time Interns will be asked to live at home if they are within an hour drive from the campus they are assigned to. If the intern is further than an hour's drive, they have the option of living in a host home and are asked to aid in the search for their housing arrangements. Housing must be approved by the Valorous College leadership. It is highly encouraged that interns seek out the most inexpensive housing option possible. If an intern needs a place to live, Valorous Church will assist the intern in finding housing, such as a low-cost apartment with other interns, or a host home of someone from within Valorous Church. This is dependent upon the number of host homes available. Interns should seek to live in an environment understanding of the demands and standards of the program. 
The Valorous main campus is located in North Myrtle Beach, SC and is a non-profit institution with the primary purpose of preparing people to be fully devoted followers of Christ. As an institution that offers only religious and theological degrees, we are exempt from oversight by the South Carolina Commission on Higher Education.​
An important goal is for each intern to facilitate growth and development of Christian character and leadership in line with Biblical principles. Interns are looked upon by others as examples of how to live, give, act, serve, respond, and love. It is expected that interns live in a manner that brings honor to God in their behavior and attitudes both in and outside of the church setting. Although these standards may not affect one's spiritual standing, they do strengthen the life and testimony of the intern, Valorous College, and Valorous Church. Therefore, interns are expected to follow codes of conduct that should not be taken legalistically, but as boundaries for protection and integrity while a part of the Valorous Internship program.
Each intern is expected to:
Deepen their relationship with God and make knowing God a priority.
Communicate a spirit of excellence in speech, conduct, appearance, and attitude.
Be neat, clean, well-groomed, and modestly dressed.
Develop leadership skills by taking initiative, both verbally and practically.
Encourage other interns, be a team player, and build solid relationships with others.
Be willing to roll up your sleeves, go the second mile, and serve wherever needed.
Be prompt and faithful in attendance to all report times, scheduled classes and activities.
Avoid attitudes such as greed, jealousy, pride, bitterness, needless anger, discrimination, and behavior such as gossip, divisiveness, and complaining which disrupt the unity and health of the church body.
Come under the authority and covering of Valorous Church, its staff, and leaders. Maintain the culture and mission of Valorous Church in all environments.
Show respect for staff and volunteers.
Attend all prescribed classes, ministry courses, and activities required unless formally excused.
Submit all assigned work by the due dates.
Refrain from dishonest academic practices, such as plagiarism, lying, or cheating.
Abstain from biblically immoral practices including drunkenness, stealing, slanderous or profane language, self-harm, dishonesty, occult practices, sexual sins (premarital sex, adultery and homosexuality) or any other behavior that is considered detrimental to Christian character and witness. Interns are expected to refrain from any alcoholic beverage, misuse of medication and drugs, and smoking including vaping while a Valorous Intern.
Unity
A united team is vital to the growing ministries of Valorous Church. Any negativity towards other interns, volunteers, staff, or procedures that is expressed to any individual is especially detrimental. Interns are expected to support the ministries of Valorous. Issues should always be handled and addressed directly to an appropriate staff person. Gossip will not be tolerated. Negativity is grounds for immediate dismissal from the Valorous Internship   
Integrity
Above reproach: So good as to preclude any possibility of criticism. This truth should transform our hearts and produce within us increasing desire to flee from youthful lusts and pursue righteousness, faith, love, and peace, disciplining ourselves for godliness.
You are expected to conduct yourself in a manner worthy of being called a Christ follower.  Will you mess up? Yes! Will you make mistakes? Yes!  You are human, so that is going to happen. Living above reproach takes thought, time, practice, and prayer.
You are considered to be a leader and are expected to act like one at all times. Guard your actions and tongue by not allowing yourself to be put in a situation that will cause your integrity or motive to be in question.
With this in mind, no intern will be allowed to be alone with the opposite gender at any time unless there is another person (13 and over) present with the two parties. This includes activities inside the church and outside the walls as well. We understand this is sometimes extremely difficult but with a little preplanning your integrity will remain intact and without any questions. It can and has been done.
Social Media
Posts on your social media outlets should be encouraging and uplifting to the reader. You should not post anything that would be considered offensive by another person on social media outlets including but not limited to: instagram posts, tweets, likes, status updates, snapchats, musical.ly posts, hashtags, and comments that could cause someone to stumble. 1 Cor. 10:32 (NIV)
Valorous College will provide the framework and support needed to bring personal growth. If you find that you are genuinely struggling with such issues, we advise that you speak to the Valorous College leadership and allow them to bring guidance, counsel, and correction to your situation. Any behavior that violates the intern Code of Conduct will result in disciplinary action and may lead to removal from the Valorous Internship.
First year Internships begin in August and end in May.
If applying for a second year internship you have the option of continuing your internship through the summer.
It is possible to have a part-time job while you are an intern. We want interns to be focused on hearing from God and serving in an environment where specialized ministry training can be cultivated. In that case, a full-time job will not be possible to maintain. In order for interns to get the most out of this training experience, we suggest a minimal hour part-time job that does not interfere with the weekends and mid-week experiences that may fall under the ministry team you serve in.
The intern program is designed to create an environment for interns to cultivate extreme growth in their relationship with God. All of the requirements and rules established are to help foster a focused period of time to seek the heart of God in all areas of one's life. We believe that for interns to make the most out of this time and give themselves fully to God – undistracted, it is a must for them to abstain from entering into a new dating relationship for the duration of their first ten months in the internship program. Potential interns currently in a long-term relationship should set up a meeting with the Valorous leadership prior to applying to seek counsel about the current relationship. Second-year interns are allowed to date, but must still adhere to the specific guidelines above.  
No intern will be allowed to date a student. A student is defined as someone who has yet to complete the 12th grade of school whether private, public, homeschool, or seeking a GED.  No intern may date another intern unless approved by Valorous leadership.
Valorous College protects the confidentiality of the records of current and former interns school records. This policy is in compliance with the Family Educational Rights and Privacy Act of 1974 (FERRPA), as amended.